Product Description
Silicone oven liners is made from woven glassfiber fabric meshes, coated with food-standard silicone on surface.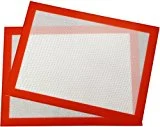 Why use silicone oven liners?
With this silicone oven liners, your pan will turn into a nonstick surface, especially for sticky food such as taffy, gooey dough, sugar etc.
It makes daily preparing, cooking and baking more easily.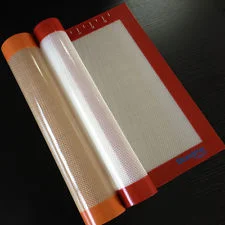 How to use silicone oven liners?
Use as normal baking mat, after using, simply wipe it off with water or dish soap. Store it to dry.
Do not cut it with metal, cutters or knives.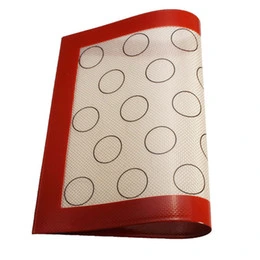 The Properties of silicone oven liners:
Superior nonstick surface, easy to clean.
High temperature resistant(up to 260degrees)
Reusable for more than 5000 times.
Freezers and microwave safe.
The main specifications of Silicone Baking Mat.
Normal Size: 20cm X 30cm, 30cm X 40cm, 30cm X 60cm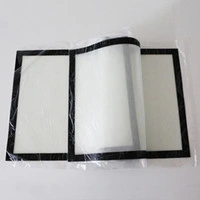 Popular color: Black/red
Other specific sizes, brand name can be made according to your request.