Application:
The chocolate ball mill is a special machine for fine milling chocolate mass and its admixture.Through the impact and friction between the material and the steel balls inside the vertical cylinder,the mass is fine milled into the required fineness.
Technical Parameters:
Main Motor: 37KW
Most Steel Ball: 600KG
Chocolate Capacity: 500L
Grinding hour: 3-5hours
Weight:3000kg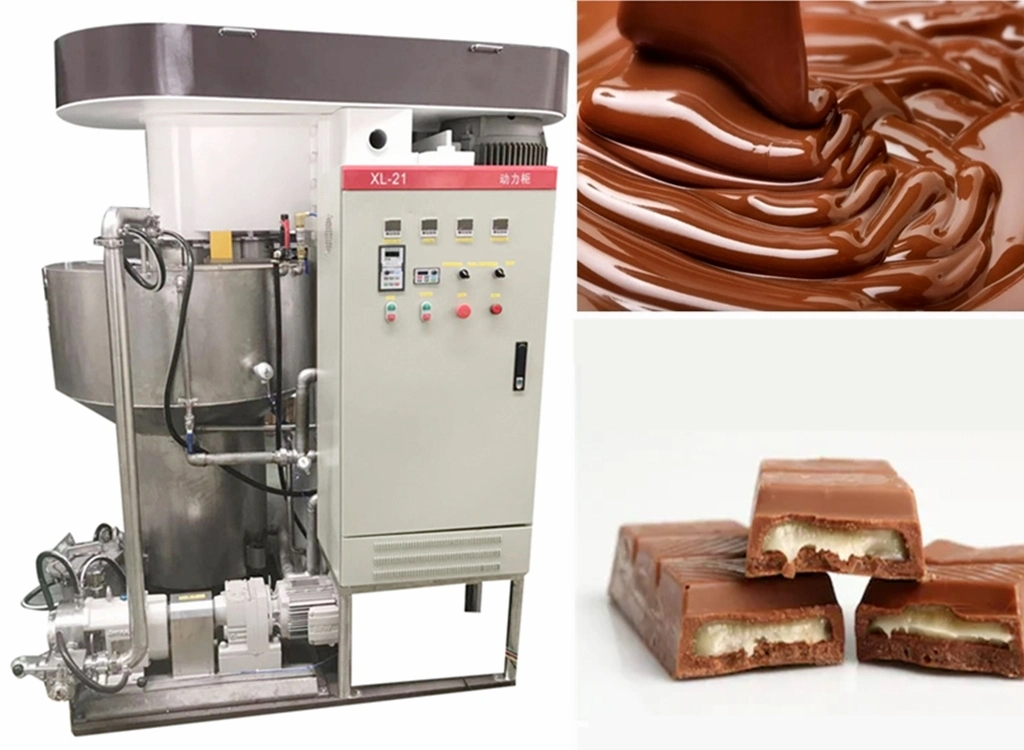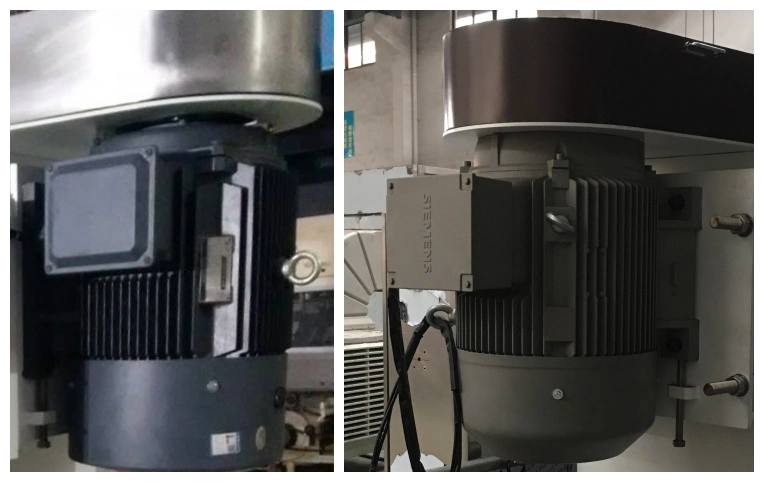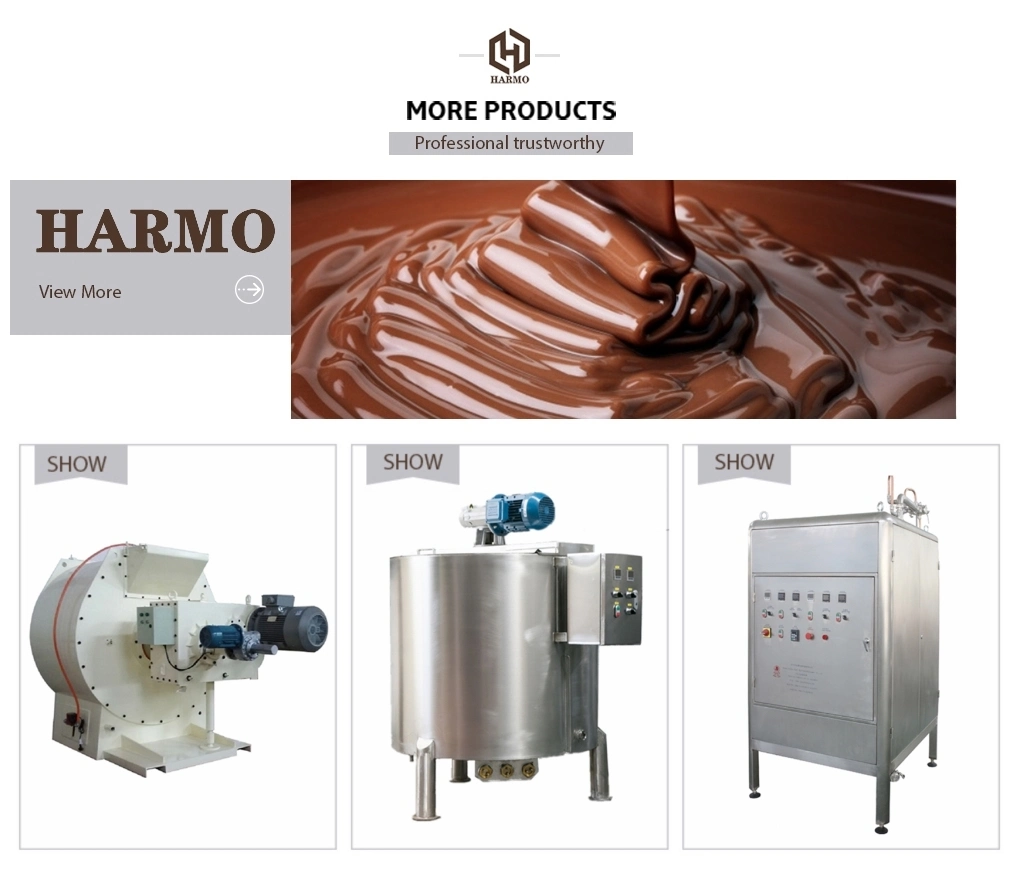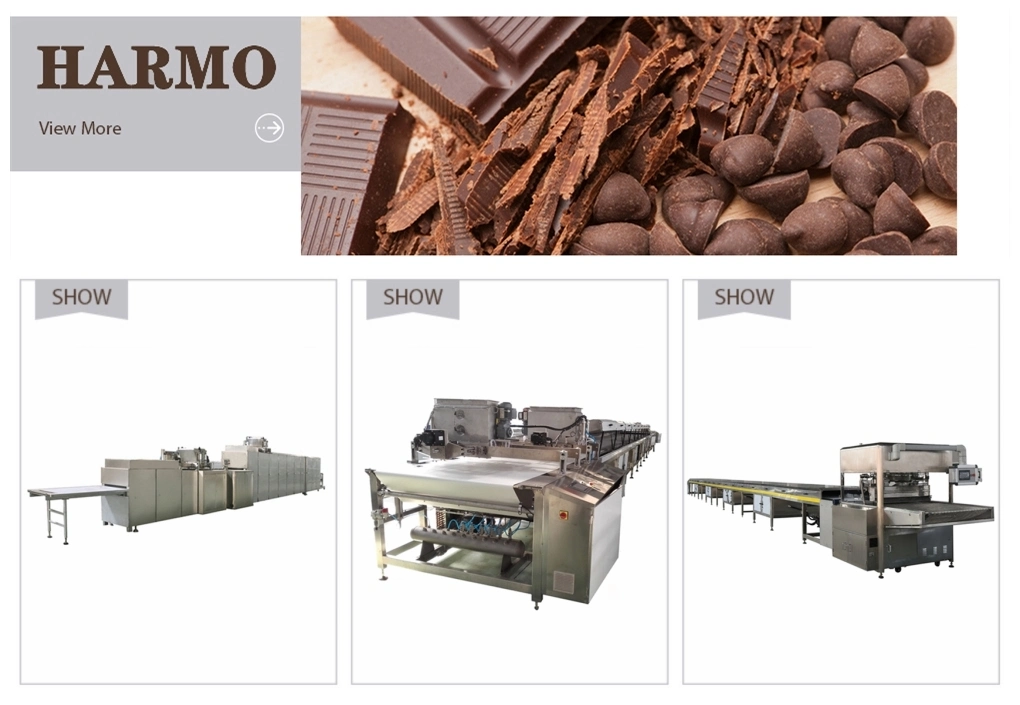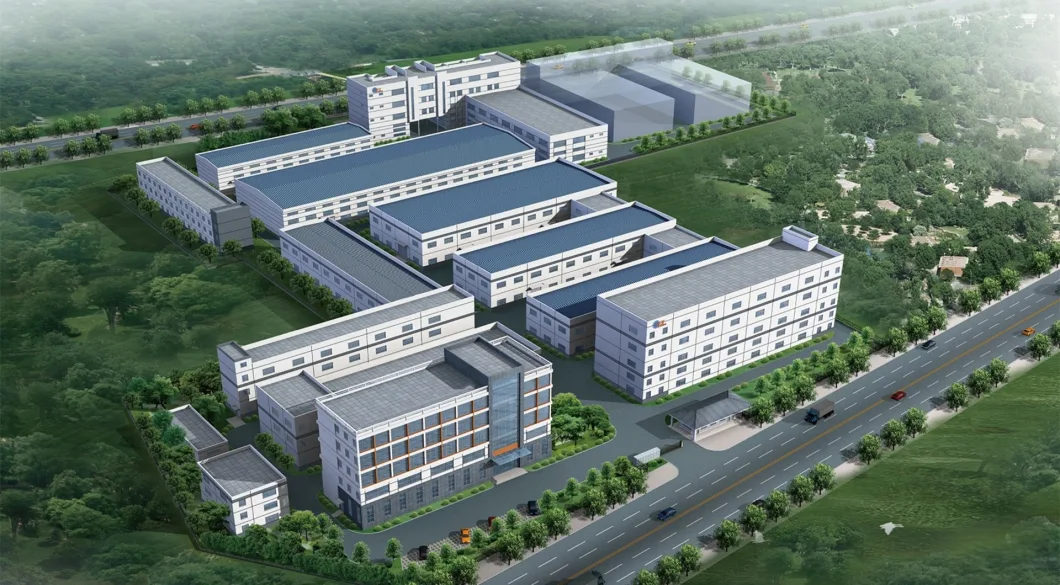 SUZHOU HARMO FOOD MACHINERY
Suzhou Harmo Food Machinery is founded in Suzhou, China. We are professional chocolate machine supplier with full set of chocolate machine manufacturing facility. Except motors and electrical components, almost all parts are made by ourselves, so we can control quality from raw materials to finished products.

ABOUT US
We export our chocolate machines to USA, Canada, South America, Middle East, North Africa, Eastern Europe and Asia. What made our company so special is our manufacturing experience which supply the best use of chocolate equipment and production processes for our customers around the world.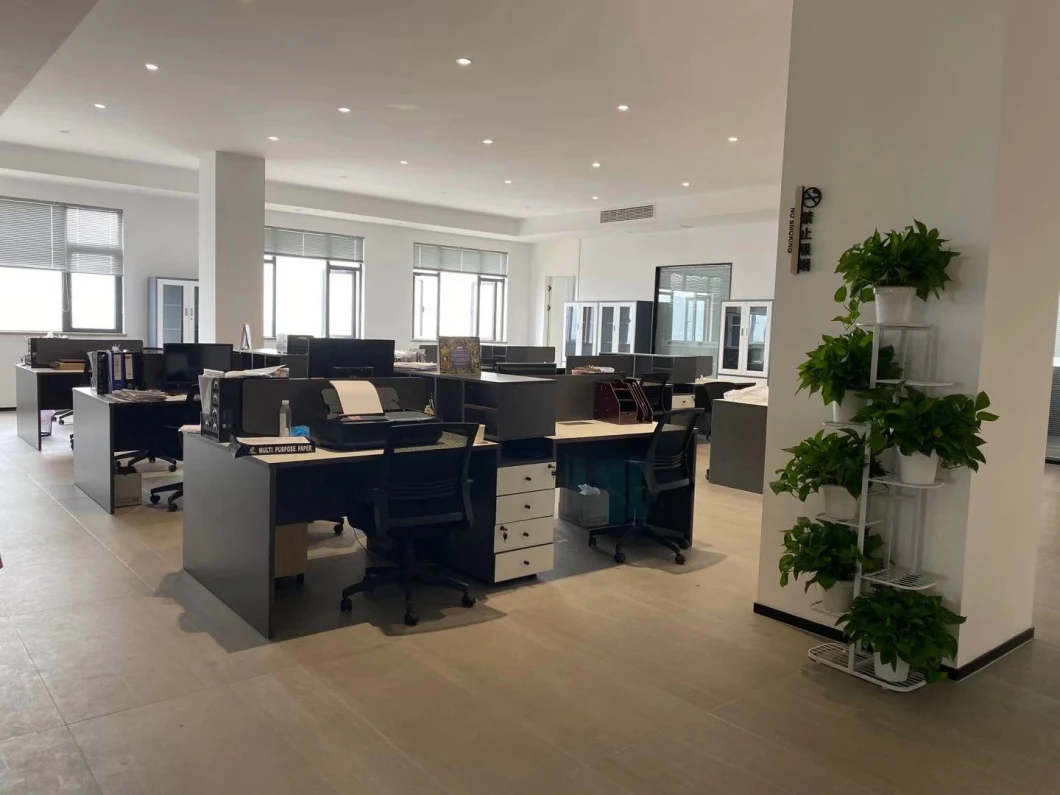 Q1: What is your warranty period?
A1: Our warranty is 12 months or 14 months after shipment.
Q2: Will you test the machine after manufacturing?
A2: Yes. All our machines will be tested with oil or raw materials before shipping by our technician.
Q3: Can you supply machines which conform to European Standard or American standard?
A3: Yes. We exported our machines to USA, Canada, Hungary and Belgium, etc.
Q4: What's the raw material of lining bars and blades?
A4: Both of them are manganese steel. Moreover, every piece of lining bars will be processed by heating system to improve their
hardness.
Q5: Do you provide recipe if customer buys conche refiner?
A5: Yes, we can provide a basic recipe, then customer can adjust the recipe according to customer's local market demand.
Q6: Do you provide instruction manual and maintenance schedule?
A6: Yes. We will provide detailed instruction manual and maintenance schedule before shipping.
Q7: Can you make customized conche refiner?
A7: Yes, we can customize our conche refiners according to customer's requirements, like PLC control, vent fan, sampling valve,etc.