Spiky Sensory Rings Stress Relief Fidget Sensory Toys, Fidget Rings for Anxiety Massager for ADHD Autism
Sensory / Tactile Spiky Sensory Finger Rings


Whether in search of a new fidget toy or tactile / sensory toy, our spiky sensory finger rings are great for sensory and tactile stimulation. Roll them up and down your fingers for a fun and unique sensation

Made with high-quality stainless steel with an anodized coating, they are made to be strong and durable for kids and adults. They help create plenty of pressure and sensation through the acupressure process. Pack of ten means you can take them everywhere!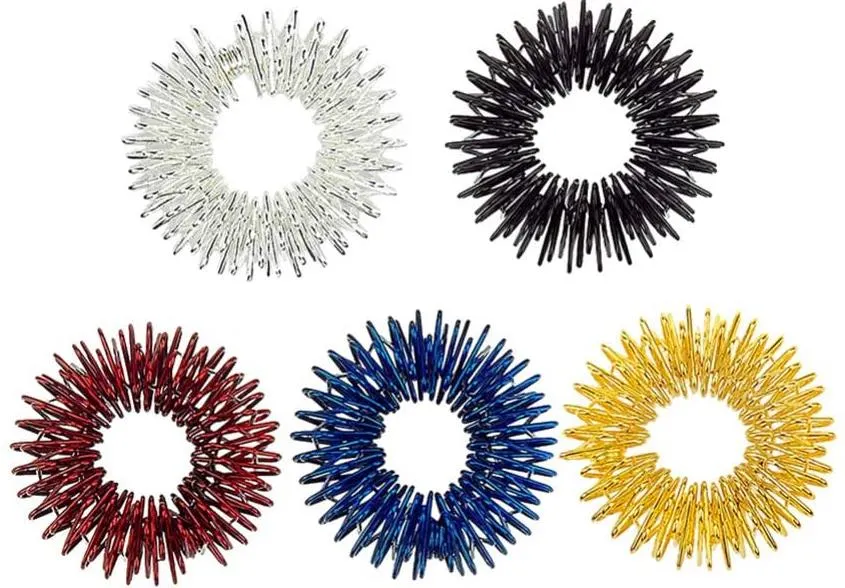 Great For Children Of All Needs


Fidget and sensory toys are great for all children ages 3+ and adults, but especially helpful for those with
attention disorders, OCD, special needs, or high anxiety levels. These toys help promote a sense
of calm, help reduce stress / anxiety and can help to increase focus / attention.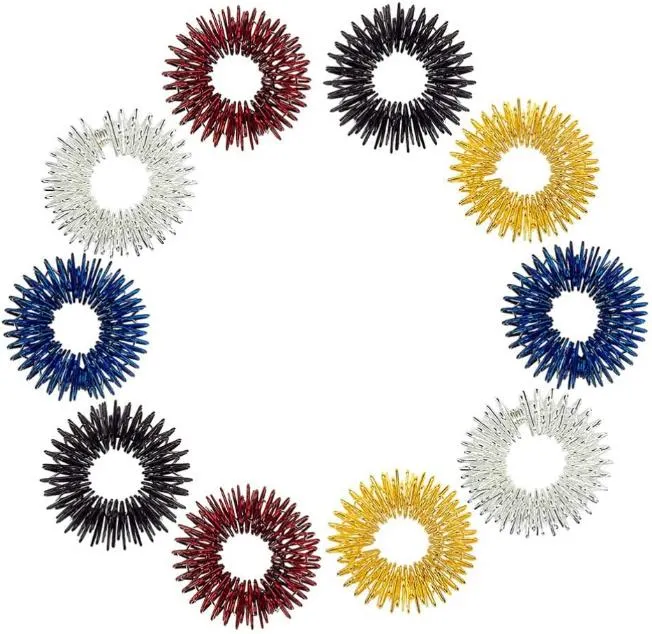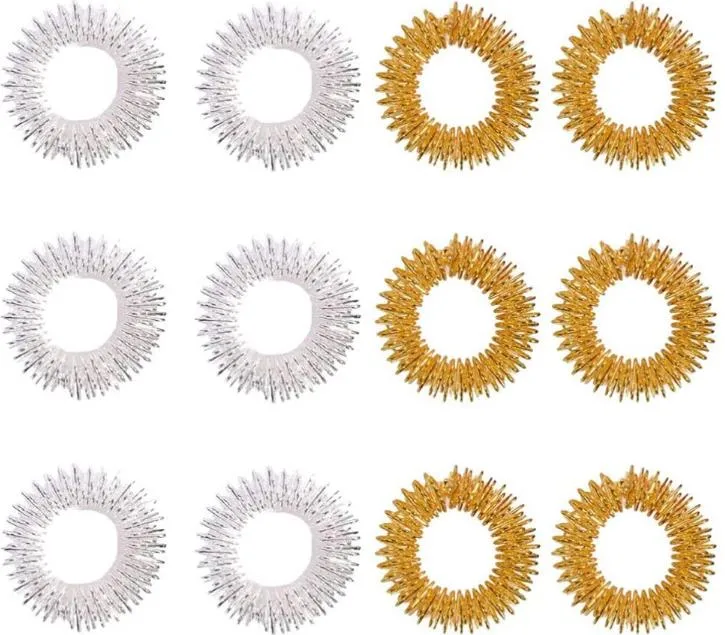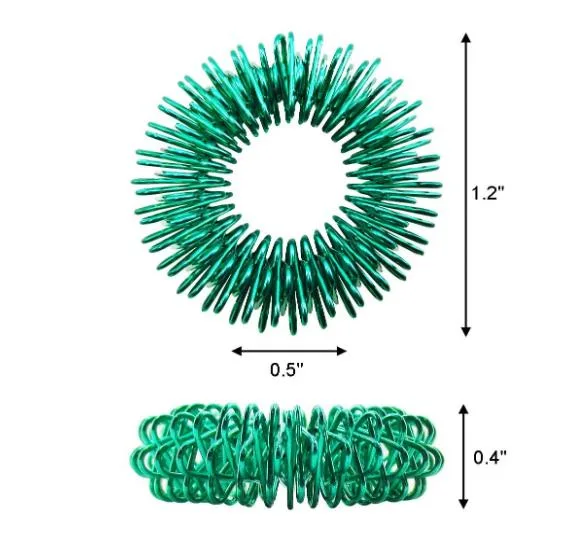 So Many Uses

Ideal for the classroom, home or office, they're great for parents, teachers, students,the rapists and more. A fantastic alternative to sensory brushes and rolls.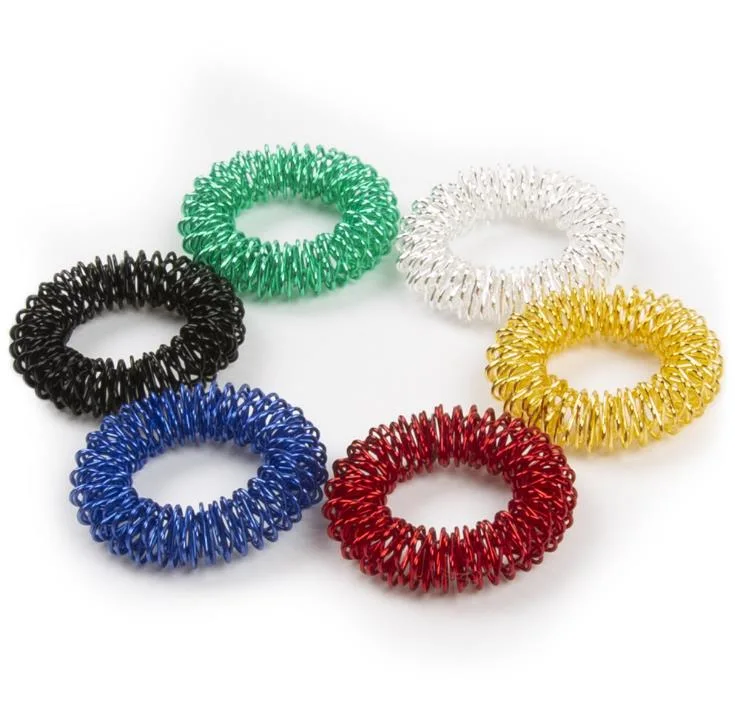 The most suitable family interactive toy
The mini fidget toy is the best parent-child friend game, you can play with your children, your friends, and your family to make your relationship happier!
Has the function of relieving anxiety and stress
These fidget toys can help every child and adult to relieve irritable emotions, release inner stress and enhance the attention of children and adults, especially children and adults with autism, ADHD, ADD, OCD.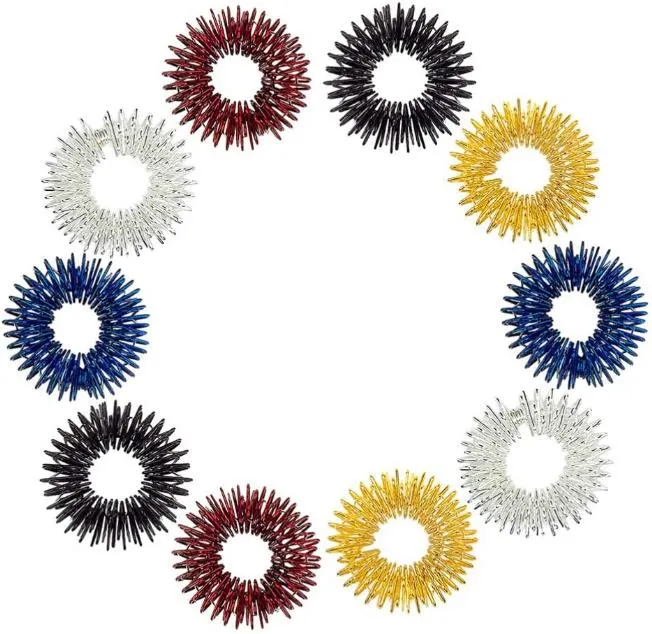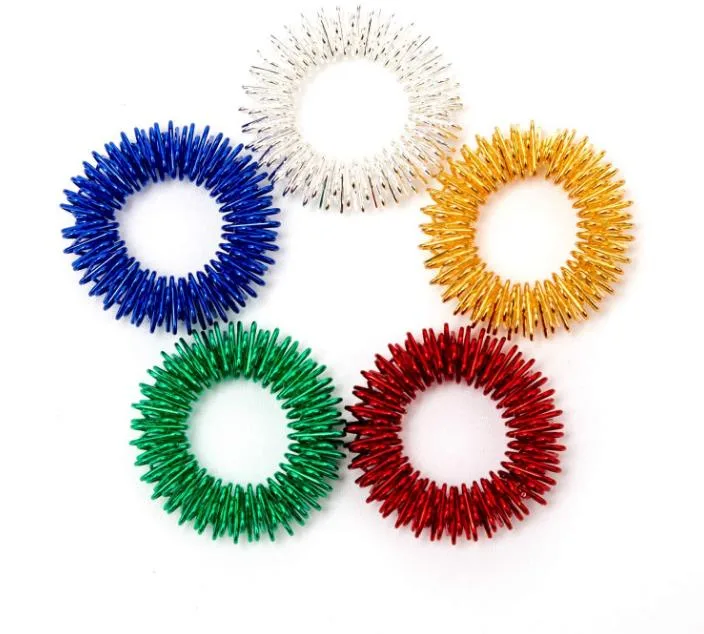 Multipurpose Gift
These Fidget toys are ideal birthday gifts, Christmas gifts, party gifts, and can also be used as prizes or rewards!